Aragón & Cataluna Pictures & Photos
A wide selection of photos & pictures from the section Aragón & Cataluna can be seen here.
Travel / Europe / Spain & Gibraltar / Spain
Aragon & Katalonien
Katalonien (katalanisch Catalunya ) und Aragón sind zwei Autonome Gemeinschaften in Spanien.
Aragóns Hauptstadt ist Saragossa.
Das Gebiet der heutigen Autonomen Gemeinschaft entspricht dem früheren Königreich Aragonien im engeren Sinne, das seinen Namen wiederum dem Fluss Aragón verdankte.
Die Hauptstadt Kataloniens ist Barcelona. Diese Region liegt im Nordosten der Iberischen Halbinsel zwischen der Mittelmeerküste und den Pyrenäen. Die Amtssprachen ist Katalanisch

Search
Sorry, the section does not exist. Please try a more general term.
Previous sections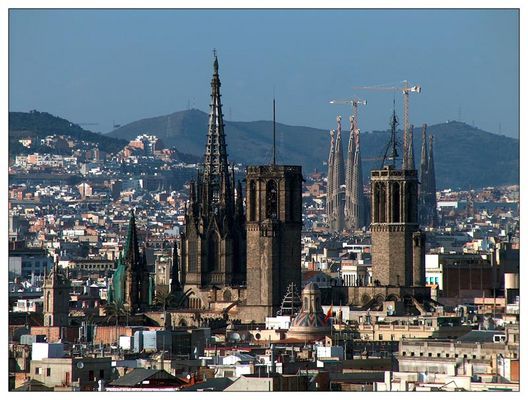 The Costa Brava, more than 160 kilometer stretch of beautiful coastline, in the…
Katalonien (katalanisch Catalunya,spanisch Cataluña), ist eine Autonome Gemeins…
Zaragoza (also called Saragossa in English) is a province of northern Spain, in…
10,813 Photos | Page 1 by 181