Suðurland Pictures & Photos
A wide selection of photos & pictures from the section Suðurland can be seen here.
Travel / Europe / Scandinavia / Iceland
Suðurland
Suðurland ist eine der acht Regionen Islands. Sie liegt im Süden des Landes. Ihr Verwaltungssitz ist Selfoss in der Gemeinde Árborg.
In Suðurland findet man den Vulkankompley Katla mit seinem aktuell im März 2010 bekannt gewordenen 1666m hohem Gletscher und gleichnamigen Vulkan Eyjafjallajökull , den Skógafoss (Wasserfall) mit 60m Höhe zu den größten Islands gehörend sowie auch das Eldhraun (Feuerlava), ein etwa 560m² großes erkaltetes Lavafeld, entstanden in den Jahren 1783 und 1784 in einem 8 Monate andauernden Ausbruch der Lakagígar Vulkanreihe.

Search
Sorry, the section does not exist. Please try a more general term.
Previous sections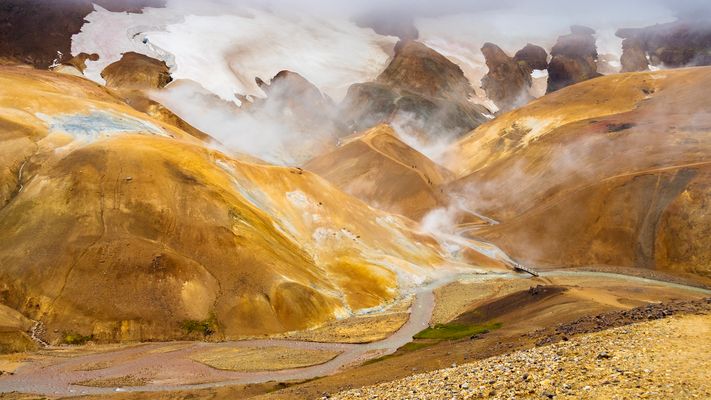 3,746 Photos | Page 1 by 63