Macedonia Pictures & Photos
A wide selection of photos & pictures from the section Macedonia can be seen here.
Travel / Europe / Greece / North and middle of Greece
Macedonia

Macedonia ( Greek: Μακεδονία, Makedonia) is the largest and second most populous region of Greece. Together with the regions of Thrace and Epirus, it is often referred to unofficially as northern Greece.

Makedonien (griechisch Μακεδονία, Makedonía) ist eine Region im Norden Griechenlands. Wirtschaftliches und kulturelles Zentrum ist Thessaloniki.
Makedonien grenzt im Norden an die Staaten Albanien, Republik Mazedonien, Bulgarien. Im Westen grenzt es an die Region Epirus und im Süden an Thessalien. Im Osten grenzt Makedonien an das griechische Thrakien. Der größte Teil des Südens Makedoniens liegt am Mittelmeer.
Search
Sorry, the section does not exist. Please try a more general term.
Previous sections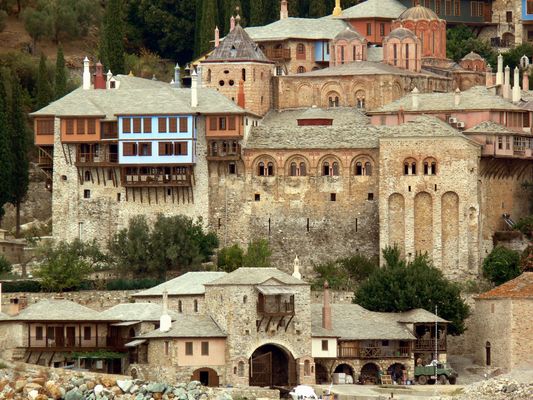 Chalkidiki or Halkidiki as some know it is a three-pronged peninsula, located in…