Chalkidiki Pictures & Photos
A wide selection of photos & pictures from the section Chalkidiki can be seen here.
Travel / Europe / Greece / North and middle of Greece / Macedonia
Chalkidiki

Chalkidiki or Halkidiki as some know it is a three-pronged peninsula, located in Northern Greece, roughly in the center of Macedonia. To the North it shares borders with the prefecture of Thessaloniki the country's second largest city. To the South, East and West Chalkidiki juts into the Aegean Sea.. The main peninsula terminates in three smaller ones, namely Kassandra, Sithonia and Mount Athos, well known as the Holy Mountain (an independent administrative district).
Chalkidiki (griechisch Χαλκιδική, andere Schreibweisen: Chalcidice, Halkidikí, Khalkidikḗ, Khalkidhikí) ist eine Präfektur Griechenlands, gelegen im Südosten der Verwaltungsregion Zentralmakedonien. Sie umfasst die gleichnamige Halbinsel in der nordwestlichen Ägäis, die einer Hand mit drei "Fingern" ähnelt. Die drei "Finger" sind Kassandra (ältere Bezeichnungen Pallene, Phlegra), Sithonia und Agion Oros (alternative Bezeichnung Athos; ältere Bezeichnung Akte). Die Klöster von Athos liegen auf der Halbinsel Agion Oros oder Athos außerhalb der Präfektur und sind ein autonomer Bestandteil (Suzerän) des griechischen Staates.
Search
Sorry, the section does not exist. Please try a more general term.
Previous sections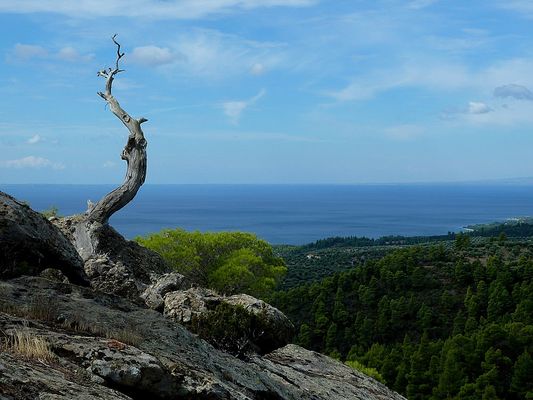 583 Photos | Page 1 by 10