Victoria Payne
22.10.04, 13:20
Post 1 of 18
hello, I am interesting in people, who try to make from photograhy real painting...

Octávio Diaz-Bérrio
23.10.04, 00:49
Post 2 of 18
OK, here I am!!!
Tell me more! :-)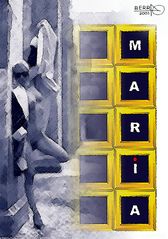 Maria
Octávio Diaz-Bérr…
24.07.04
11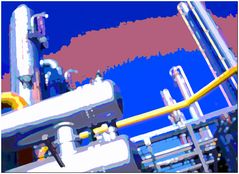 Is industry beaut… Octávio Diaz-Bérr…

15.08.04

10



[fc-foto:1819810]
Best regards,
Octavio



Post Edited (0:15h)
Jozef Elias Wolak
26.10.04, 17:12
Post 3 of 18
Hi Victoria,
The special interest in people and photo painting we definitively have in common. I am looking forward to seeing more of your photo paintings.
jozef

Victoria Payne
26.10.04, 20:06
Post 4 of 18
Hello, Jozef!
Thank you very much for you message.. I will be happy to post another my photo-paintings, but thought language/I am a Russian and only live in England few years/ I cannot know , how I must do that... Sorry.:))) But in my painting I am do similar with you. I try express my feeling and my undestanding this world.. This are pistures of my soul... My e-mail;victoria.tkalenko@virgin.net Yours sinecerly Victoria
18.12.04, 19:57
Post 5 of 18
victoria
I hold the same interests as you to make paintings from photos.I use Corel photopaint 8 and also Jasc paintshop pro with a Virtual painter plug in!!These programs work really nicely to affect all kinds of paintings from watercolor to oil paint and in all styles also!!On my photo page are two I did in oil paints.The Fall flag and the sport shot of the cleveland browns in gothic oil!!I would be interested in your response to those pics.Thanks and have a great day-jerry

Susi Lawson Susi
11.02.06, 04:51
Post 6 of 18
I also indulge in photopainitng using Corel IX and a wacom tablet, love it!

Dennis Veldman
12.02.06, 18:31
Post 7 of 18

Detlef Klahm
06.05.06, 15:18
Post 8 of 18
Hi Victoria !
have you tryed to use
ArtHistory Brush

what you do is

open the image you like
open NEW LAyer
fill with white ( edit-fill-white )
now chose a brush from your brush palette --such as floating stars, scattered leaves---these are way down low

now paint over the white window of your second layer...
the more you get into this the more fun you will have

Dennis Veldman
23.05.06, 22:05
Post 9 of 18
I used a photograph that i once made and drew(?) this out of my head, but using the photo as an emample because i didnt know how to make it with the right measurements :D


[fc-foto:4969845]

Using corel painter X
(with a mouse instead of a pen(tablet).. i didnt have pen(tablet) back then!) so it took some time to finish.. but i enjoyed making it a great deal.. trying different brushes and colors :D



Post Edited (23:14h)

Jacek Imiolek
27.06.06, 19:49
Post 10 of 18
i like the idea of your work. keep on good work. im looking forward to see some more of your work:)
regards Jacek

Enver Mehmeti
09.07.06, 08:48
Post 11 of 18

iyunk cruise
19.02.10, 17:02
Post 12 of 18

MissTingTing
09.08.10, 08:35
Post 13 of 18
Wrigth
02.05.12, 02:24
Post 14 of 18

pellepiano
27.10.12, 08:56
Post 15 of 18