We use cookies to personalize content and ads and to analyze the traffic on our websites. We also share information about your use of our websites with our partners for email, advertising and analysis. View details
Taranaki Pictures & Photos
A wide selection of photos & pictures from the section Taranaki Region can be seen here.
Travel / Australia & Oceania / New Zealand
Taranaki
Die Region Taranaki ist von drei Seiten von der Tasmanischen See umgeben. Am nordwestlichen Küstenabschnitt beginnt die North Taranaki Bight, am der südlichen Küste der South Taranaki Bight; das sind zwei ausgedehnte Buchten, die die gesamte Südwestküste der neuseeländischen Nordinsel beeinflussen. Zentraler Mittelpunkt ist der Mt. Taranaki (früher Mt.Egmont). Das vom Meer kommende Wetter wird vom Berg aufgehalten und sorgt für ein sehr feuchtes Klima in Taranaki. Ein regionales Sprichwort sagt \"If you can\'t see the Mountain, then it\'s raining and if you can see it, then it is going to rain\".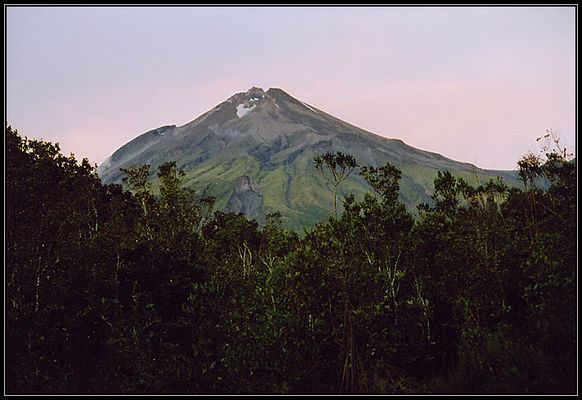 Your personal picturelist about "Taranaki is updated daily.