Stralsund Pictures & Photos
A wide selection of photos & pictures from the section Hansestadt Stralsund can be seen here.
Travel / Europe / Deutschland / Mecklenburg- Vorpommern / Landkreis Vorpommern-Rügen
Stralsund
Stralsund - das Tor zur Insel Rügen erhält im Jahr 1234 das lübische Stadtrecht, geht im Jahre 1293 ein Bündnis mit Lübeck, Wismar, Rostock und Greifswald ein, 1370 siegt die Hanse über die dänische Vorherrschaft, 1628 wird Stralsund erfolglos von Wallensteins Truppen belagert, im Jahre 1648 wird Stralsund Schweden zugesprochen, diese Zugehörigkeit endete im Jahre 1815, nun gehört Stralsund zu Preußen, die bedeutende Verbindung zur Insel Rügen - der Rügendamm - wird 1936 fertiggestellt, 1944 beginnen die Luftangriffe auf Stralsund, wobei große Teile der Altstadt zerstört werden.
Nach der Wende beginnt die Restaurierung der historischen Altstadt, die heutzutage wieder sehr sehenswert ist.
gewünschte Fotografien: Sehenswürdigkeiten wie die Kirchen, der Rügendamm, die neue Strelasundquerung, Ansichten Stralsunds von Rügen über den Strelasund, das Meereskundemuseum etc.
Search
Sorry, the section does not exist. Please try a more general term.
Previous sections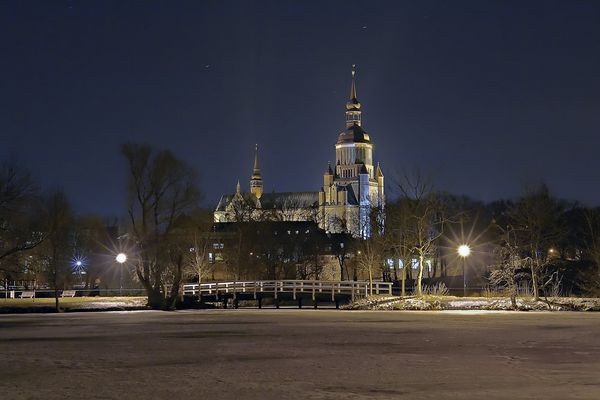 Im Ozeaneum werden auf der Stralsunder Hafeninsel auf 8700 m² Ausstellungsfläche…