Schwaben Pictures & Photos
A wide selection of photos & pictures from the section Schwaben can be seen here.
Travel / Europe / Deutschland / Bayern
Schwaben
Schwaben ist einer von sieben Regierungsbezirken in Bayern. (Mittelfranken/Niederbayern/Oberbayern/Oberfranken/Oberpfalz/Schwaben/Unterfranken) Der Bezirk Schwaben, oder auch "Bayerisch-Schwaben", bedeckt eine Fläche von 9992 km², das entspricht in etwa 14 Prozent der Fläche Bayerns. Damit ist Bayerisch-Schwaben flächenmäßig der drittgrößte Bezirk des Freistaats. Mit 1,75 Millionen Einwohnern leben im Bezirk Schwaben etwa 14 Prozent der bayerischen Bevölkerung. Augsburg ist mit 255 000 Einwohnern die größte Stadt des Bezirks und zugleich die drittgrößte Stadt Bayerns
Search
Sorry, the section does not exist. Please try a more general term.
Previous sections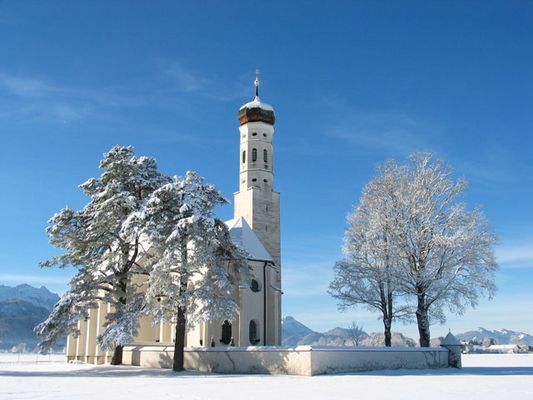 Pictures from an over 2000 years old town.
Landschaft, Berge, Winter, Frühjahr, Sommer, Herbst
Königsbrunn ist die größte Stadt im schwäbischen Landkreis Augsburg und liegt au…
11,478 Photos | Page 1 by 192