Festival of Lights Berlin Pictures & Photos
A wide selection of photos & pictures from the section Fotos von dem Festival of Lights in Berlin can be seen here.
Travel / Europe / Deutschland / Berlin
Festival of Lights Berlin
Nachtaufnahmen von Berlin zur Zeit des Festivals:
DRI's, Langzeitbelichtungen, Öffentliche Gebäude, Parlament, Brücken, u.s.w.
Search
Sorry, the section does not exist. Please try a more general term.
Previous sections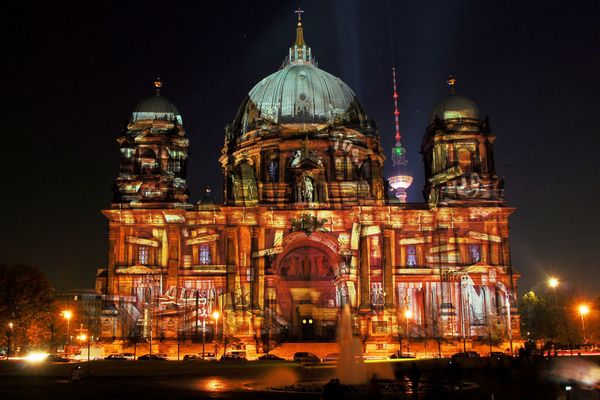 4,186 Photos | Page 1 by 70