Bremen Pictures & Photos
A wide selection of photos & pictures from the section Free Hanseatic City of Bremen / Freie Hansestadt Bremen can be seen here.
Travel / Europe / Deutschland
Bremen
The state of Bremen consists of two separated enclaves, the cities of Bremen and Bremerhaven further downstream, on the shore of the North Sea (the name means Bremen's harbour). Both cities are completely surrounded by the neighbouring Bundesland of Lower Saxony (Niedersachsen). Administratively both cities are district-free cities.



Search
Sorry, the section does not exist. Please try a more general term.
Previous sections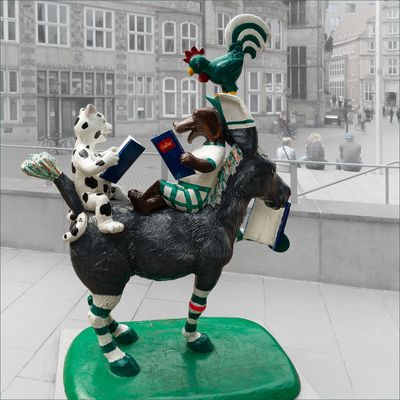 Bilder aus der Seestadt Bremerhaven, Maritimes, Hafen, Schiffe, Sail, u.v.m.
Die Stadt Bremen bietet eine Vielfalt zwischen Tradition und Moderne. Aber auch…
12,512 Photos | Page 1 by 209