Serengeti NP Pictures & Photos
A wide selection of photos & pictures from the section Serengeti National Park can be seen here.
Travel / Africa / Eastern Africa / Tanzania
Serengeti NP
Der Serengeti NP wurde bereits 1951 gegründet und ist der älteste Nationalpark Tansanias. Er ist mit fast 15.000 km² das Herz eines gewaltigen Ökosystems. Die Serengeti beherbergt die höchste Konzentration an frei lebenden Raubtieren. Nicht zuletzt wegen der jährlichen Wanderung (Migration) von 1,5 Mio. Tieren ist es heute UNESCO-Weltkulturerbe ("Die Serengeti darf nicht sterben")
Search
Sorry, the section does not exist. Please try a more general term.
Previous sections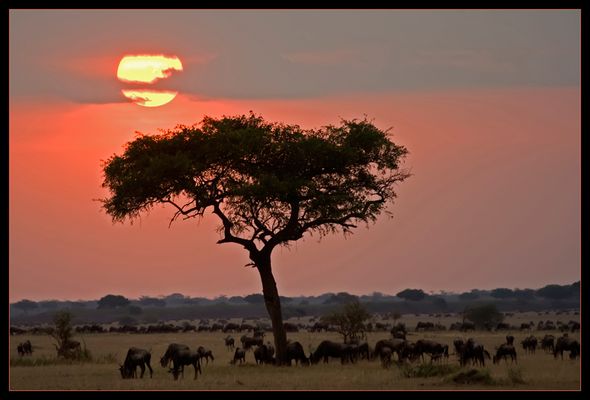 1,712 Photos | Page 1 by 29