We use cookies to personalize content and ads and to analyze the traffic on our websites. We also share information about your use of our websites with our partners for email, advertising and analysis. View details
Frankfurt am Main Pictures & Photos
A wide selection of photos & pictures from the section Frankfurt am Main can be seen here.
Travel / Europe / Deutschland / Hessen
Frankfurt am Main
Stadt der Gegensätze, für die einen die kleinste Metropole, für die anderen das größte Dorf der Welt.

Die mit einer Wohnbevölkerung von 654.000 Menschen 5. größte Stadt Deutschland, beherbergt eine Tagesbevölkerung von ca. 1,2 Millionen. Der Gegensatz von der einzigen Skyline Europas und dem größten Stadtwald Deutschlands.
Das ultramoderne Bankenviertel und die dörflichen Kerne von Bornheim, Höchst oder Sossenheim, hibbdebach die Altstadt und dribbdebach Sachsenhausen.
Die Stadt des Haddekuchens, der Rindswurst und von Sushi und molekularer Küche, des Palmengartens und des Niddatals.
Die Stadt ist mit dem Flughafen Rhein-Main, dem Frankfurter Kreuz und den beiden ICE-Bahnhöfen in der Stadt und am Flughafen wichtigster Verkehrsknotenpunkt Europas.
Frankfurt ist immer anders und wird täglich neu erbaut.
...und das ewige auf und ab der Eintracht...
Frankfurt ist schön!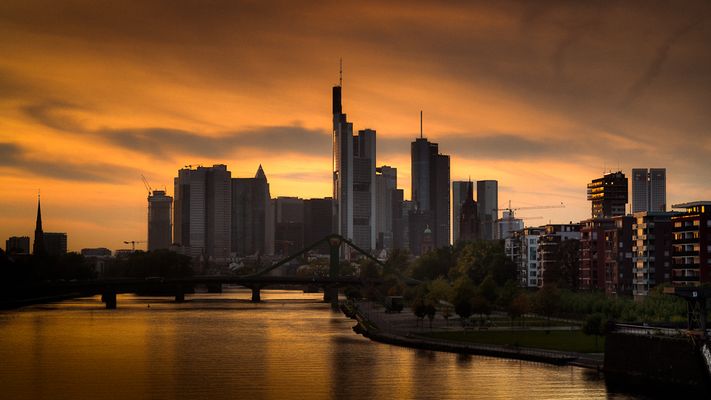 Your personal picturelist about "Frankfurt am Main is updated daily.