Crete Senesi Pictures & Photos
A wide selection of photos & pictures from the section Crete Senesi can be seen here.
Travel / Europe / Italy, Vatican City, S Marino / Italy / Toscana / Siena
Crete Senesi

Die Crete Senesi ist eine durch Erosion geprägte mittelitalienische Landschaft, die in einem Gebiet der Toskana südlich Siena liegt. Sie umfasst die Gebiete der Kommunen Asciano, Buonconvento, Monteroni d'Arbia, Rapolano Terme und San Giovanni d'Asso, welche alle in der Provinz Siena liegen.
Search
Sorry, the section does not exist. Please try a more general term.
Previous sections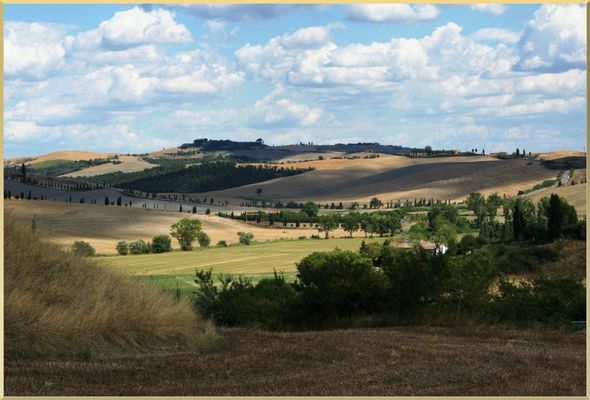 1,227 Photos | Page 1 by 21