We use cookies to personalize content and ads and to analyze the traffic on our websites. We also share information about your use of our websites with our partners for email, advertising and analysis. View details
Weserbergland Pictures & Photos
A wide selection of photos & pictures from the section Weserbergland - zwischen Harz und Heide can be seen here.
Travel / Europe / Deutschland / Niedersachsen
Weserbergland
"Wo Werra sich und Fulda küssen.
Sie ihren Namen büssen müssen.
Und hier entsteht durch diesen Kuss.
Deutsch bis zum Meer der Weserfluss."

So steht es seit dem 31. Juli 1899 auf dem Weserstein in Hann. Münden.

Die romantische Mittelgebirgslandschaft mit ihren sanften Hügeln und dem Fluss, der ihr den Namen verleiht. Entlang der Weser von Hann. Münden, Holzminden, Bodenwerder bis Hameln reihen sich wunderschöne historische Fachwerkstädte wie Perlen auf einer Kette in einer idyllischen Flusslandschaft auf.
Nach der Porta Westfalica fliesst die Weser durch die norddeutsche Tiefebene Richtung Nordsee.

Der Fluss durchfliesst die Bundesländer Hessen, Nordrhein-Westfalen, Niedersachsen und Bremen
Bis zur Mündung in die Nordsee ist die Weser 477 km lang.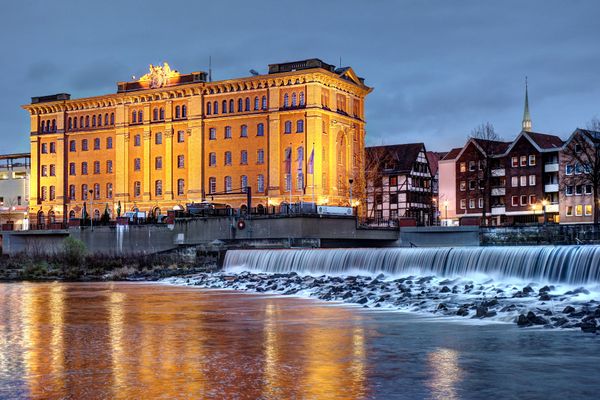 1,086 Photos | Page 1 by 19
Your personal picturelist about "Weserbergland is updated daily.