Yunnan Pictures & Photos
A wide selection of photos & pictures from the section Yunnan can be seen here.
Travel / Asia / East Asia / China
Yunnan
The Yunnan province is located at the southwestern border of China. The Tropic of Cancer passes through the southern part of the province. Yunnan has an area of 394.000 square kilometers which comes up to 4.1 percent of the whole area of the Peoples Republic of China. It borders on the autonomous region Guangxi of the ethnic group Zhuang and on the Guizhou province in the east, on the Sichuan province in the north (the Jinsha river forms the border between the two provinces), on the autonomous region Tibet in the northwest, on Myanmar (Birma) in the west, on Laos in the south and on Vietnam in the southeast. The province border of Yunnan is 4060 km long.
25 of the 56 different ethnic groups of China are living in Yunnan. More of 38.07 percent of the 45 million inhabitants belong to national minorities – more than in any other chinese province: Yi, Bai, Hani, Zhuang, Dai, Miao, Lisu, Hui, Lahu, Wa, Naxi, Yao, Tibetans, Jingpo, Bulang, Pumi, Nu, Achang, Jinuo, Mongolians, Dulong, Man, Shui and Buyi.
Capital of the province: Kunming, located at an altitude of 2000 meters, approx. 4 million inhabitants. Kunming is known as the "Spring City".

Search
Sorry, the section does not exist. Please try a more general term.
Previous sections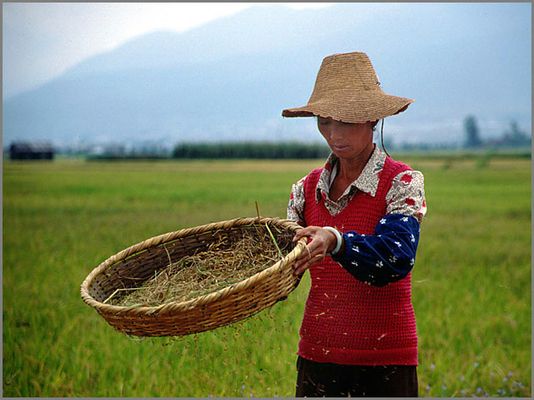 3,919 Photos | Page 1 by 66