Uzbekistan Pictures & Photos
A wide selection of photos & pictures from the section Uzbekistan can be seen here.
Travel / Asia / Central Asia
Uzbekistan
Uzbekistan, officially the Republic of Uzbekistan, is a doubly landlocked country in Central Asia, formerly part of the Soviet Union. It shares borders with Kazakhstan to the west and to the north, Kyrgyzstan and Tajikistan to the east, and Afghanistan and Turkmenistan to the south.

Here you can show your travel photos

Search
Sorry, the section does not exist. Please try a more general term.
Previous sections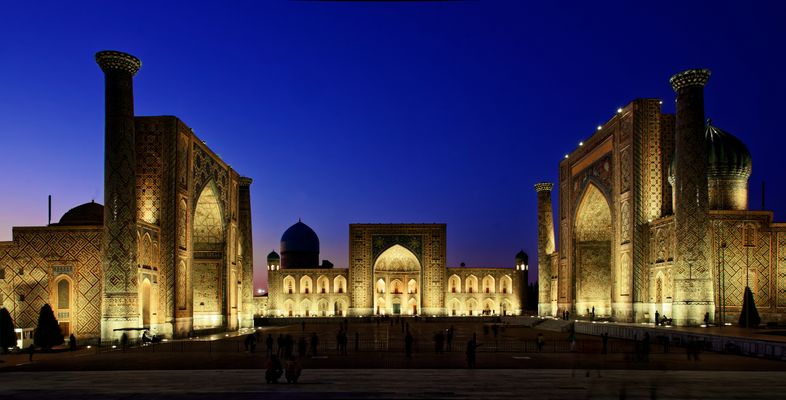 2,005 Photos | Page 1 by 34