Tübingen - Reutlingen Pictures & Photos
A wide selection of photos & pictures from the section Tübingen - Reutlingen can be seen here.
Travel / Europe / Deutschland / Baden- Württemberg
Tübingen - Reutlingen
Fachwerkhäuser, Neckar, Stocherkähne, Universitätsgeäude, Kirchen, Schlösser, Kloster, Kneipen, Geschichte, Historische Gebäude, Kulturdenkmäler, berühmte Persönlichkeiten, Erholungsgebiete ... alles was die alten-jungen Nachbarstädte zu bieten haben.


[fc-info:Tübingen (TÜ)]
[fc-info:Reutlingen (RT)]
Search
Sorry, the section does not exist. Please try a more general term.
Previous sections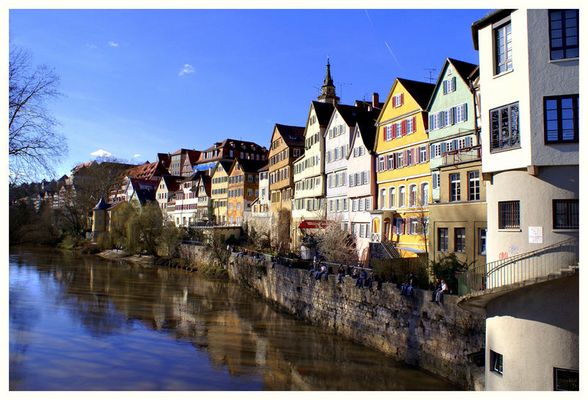 2,725 Photos | Page 1 by 46