Thessaly Pictures & Photos
A wide selection of photos & pictures from the section Thessaly can be seen here.
Travel / Europe / Greece / North and middle of Greece
Thessaly
Thessaly (Greek: Θεσσαλία Thessalía; see also List of traditional Greek place names) is one of the 13 peripheries of Greece, and is further sub-divided into 4 prefectures. The capital of the periphery is Larissa. The prefecture lies in central Greece and borders Macedonia on the north, Epirus on the west, Sterea Hellas or Central Greece on the south and the Aegean Sea on the east.

Die Region Thessalien (griechisch Θεσσαλία, Thessalía) liegt in Mittelgriechenland südlich der Region Makedonien und nördlich von der Region Sterea Ellada. Im Westen grenzt sie an die Region Epirus (neugriech. Ipiros). Hauptstadt dieser Region ist Larisa (128.758 Einwohner im Jahr 2004).
Search
Sorry, the section does not exist. Please try a more general term.
Previous sections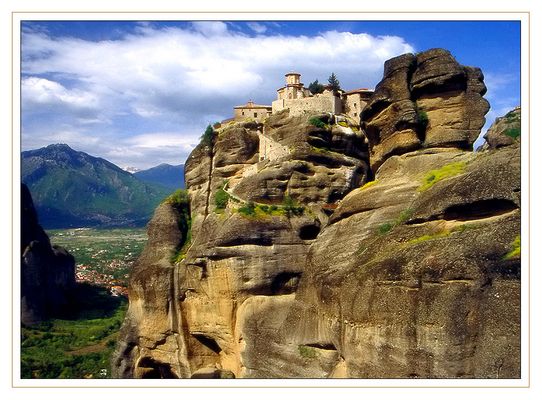 The Meteora (Greek: Μετέωρα, "suspended rocks…
579 Photos | Page 1 by 10