São Miguel Pictures & Photos
A wide selection of photos & pictures from the section São Miguel - die vielseitigste Azoreninsel can be seen here.
Travel / Europe / Portugal / Açores
São Miguel
Blau-grüne Vulkankrater, Sand- und Steinstrände, romantische Buchten, Thermalbäder und heiße Quellen, unzählige Vulkankegel. São Miguel ist die Hauptinsel der Azoren und vereint die Eigenschaften aller Inseln in sich.
Search
Sorry, the section does not exist. Please try a more general term.
Previous sections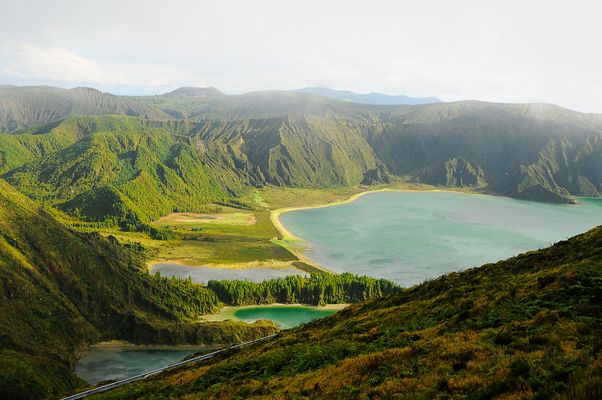 1,242 Photos | Page 1 by 21