Michel Pictures & Photos
A wide selection of photos & pictures from the section St.Michaelis can be seen here.
Travel / Europe / Deutschland / Hamburg
Michel

Die evangelische Hauptkirche Sankt Michaelis, genannt "Michel", ist die bekannteste Kirche Hamburgs und ein Wahrzeichen der Hansestadt, da sie von Seeleuten auf einlaufenden Schiffen gut sichtbar ist. Sie gilt als bedeutendste Barockkirche Norddeutschlands und ist dem Erzengel Michael geweiht, der als große Bronzestatue über dem Hauptportal hängt. Er ist dargestellt in Siegerpose über dem Teufel. Der Michel steht in der südlichen Neustadt zwischen Ludwig-Erhard-Straße, Krayenkamp und Englischer Planke.
Search
Sorry, the section does not exist. Please try a more general term.
Previous sections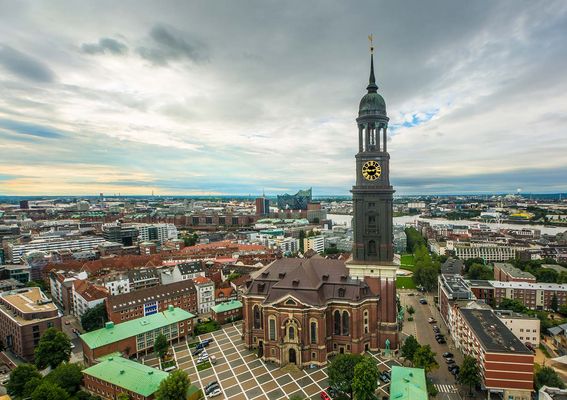 555 Photos | Page 1 by 10