Lucca Pictures & Photos
A wide selection of photos & pictures from the section Lucca can be seen here.
Travel / Europe / Italy, Vatican City, S Marino / Italy / Toscana
Lucca
In der fruchtbaren Ebene des Serchio zwischen Apuanischen Alpen und Monte Pisano liegt die reizvolle Stadt Lucca. Sie ist auch Hauptstadt der gleichnamigen Provinz.
Museen und Kirchen wie die Kirche San Michele und der Duomo San Martino machen die Stadt zu einem lohnenden Ausflugsziel.
Aber auch die reizenden, an der Küste des Tyrrhenische Meers liegenden Seebäder Viareggio, Camaiore, Pietrasanta und Forte dei Marmi sowie die beeindruckende Gebirgsgegend "Garfagna" oder die "Grotte del Vento" sind sehenswert.
Auch nicht versäumen sollte man auf dem Weg nach Bagni di Lucca die "Ponte della Maddalena" (Ponte del Diavolo), die mit ihren fünf gotischen, asymmetrischen Bögen in abenteuerlicher Höhe über den Serchio führt.
Search
Sorry, the section does not exist. Please try a more general term.
Previous sections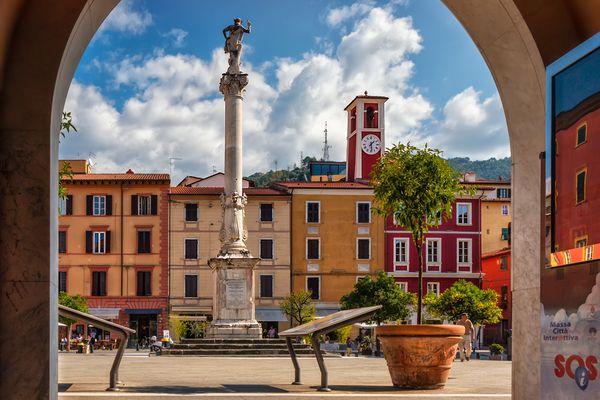 984 Photos | Page 1 by 17