Israel Pictures & Photos
A wide selection of photos & pictures from the section Israel can be seen here.
Travel / Asia / Middle East
Israel
The State of Israel is a country in the Middle East on the eastern edge of the Mediterranean Sea. It is a parliamentary democracy with a predominantly Jewish population and a large non-Jewish minority, mostly comprised of Muslim and Christian Arabs. Israel borders (clockwise from north to south) the states of Lebanon, Syria, Jordan, and Egypt. Israel currently controls disputed territories on the Jordan River's West Bank, the Golan Heights, and the Gaza Strip on the Mediterranean coast; of these, it has annexed the Golan Heights and areas surrounding Jerusalem. Israel shares the coastlines of the Mediterranean, the Gulf of Eilat / Aqaba, and the Dead Sea.
Search
Sorry, the section does not exist. Please try a more general term.
Previous sections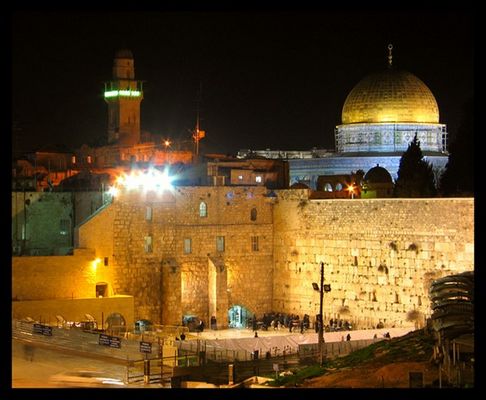 The capital and largest city of Israel. Israels Hauptstadt.