Holocaust-Mahnmal Pictures & Photos
A wide selection of photos & pictures from the section Denkmal für die ermordeten Juden Europas can be seen here.
Travel / Europe / Deutschland / Berlin / Mitte
Holocaust-Mahnmal
Das Denkmal für die ermordeten Juden Europas, kurz Holocaust-Mahnmal genannt, ist ein Mahnmal für die unter der Herrschaft der Nationalsozialisten im Holocaust ermordeten Juden. Zwischen 2003 und Frühjahr 2005 wurde das Bauwerk im Zentrum Berlins auf einer etwa 19.000 m² großen Fläche in der Nähe des Brandenburger Tores errichtet. Der Entwurf stammt von Peter Eisenman. Das Mahnmal wurde am 10. Mai 2005 feierlich eingeweiht und ist seit dem 12. Mai 2005 der Öffentlichkeit zugänglich.

Auf der gewellten Grundfläche wurden 2711 zwischen 0,5° und 2° geneigte Betonquader (Stelen) in parallelen Reihen aufgestellt . Ein unterirdisches, 930 m² großes Museum (Ort der Information) ergänzt den Komplex. Es enthält unter anderem eine Liste aller Namen der bekannten jüdischen Holocaustopfer.
Search
Sorry, the section does not exist. Please try a more general term.
Previous sections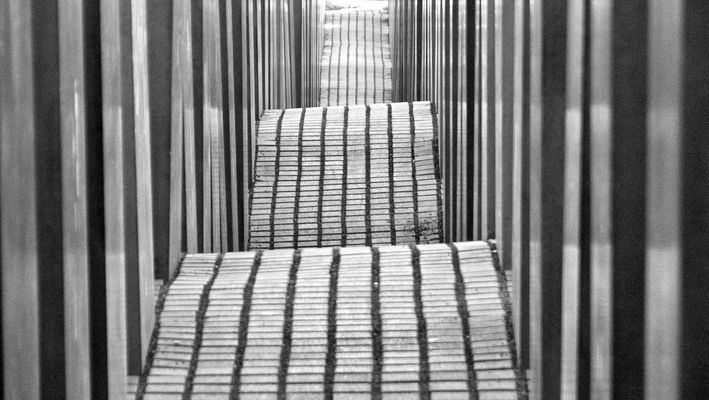 846 Photos | Page 1 by 15