We use cookies to personalize content and ads and to analyze the traffic on our websites. We also share information about your use of our websites with our partners for email, advertising and analysis. View details
Etosha Pictures & Photos
A wide selection of photos & pictures from the section Etosha National Park can be seen here.
Travel / Africa / Southern Africa / Namibia
Etosha
Der Etosha Nat. Park (Oshivambo, übersetzt: großer weißer Platz) misst als überwiegend flache Strauch- und Baumsavanne 22.770 km² und beherbergt in 9 verschiedenen Vegetationszonen große Herden verschiedener Steppentiere und eine vielfältige Vogelwelt. Aufgrund seiner ca. 50 ganzjährigen Wasserstellen bietet er beste Gelegenheitne zur Tierbeobachtung. Die Chance, seltene Tiere (u.a. das Spitzmaulnashorn) zu sehen, bringt jedes Jahr tausende von Touristen dorthin.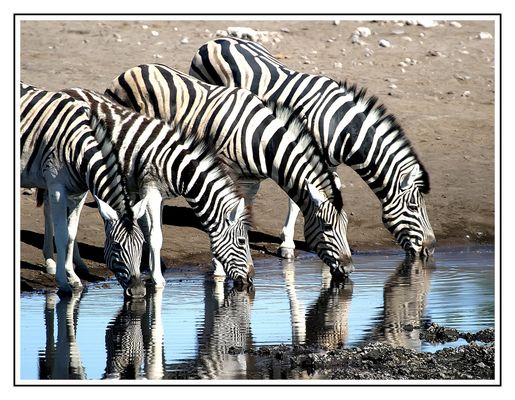 3,255 Photos | Page 1 by 55
Your personal picturelist about "Etosha is updated daily.