County Wicklow Pictures & Photos
A wide selection of photos & pictures from the section County Wicklow and Wicklow Mountains can be seen here.
Travel / Europe / United Kingdom & Ireland / Ireland
County Wicklow
County Wicklow (Irish: Contae Chill Mhantáin) is a county on the east coast of the Ireland, immediately south of Dublin. The county is bordered by the Irish Sea and the counties of Carlow, Kildare, Wexford and two parts of what was County Dublin, Dún Laoghaire-Rathdown and South Dublin. The county is part of the "Greater Dublin Area". Wicklow is known as "The Garden of Ireland" because of its scenery.
The Wicklow Mountains (Irish: Sléibhte Chill Mhantáin; including at the northern end the Dublin Mountains) are a range of mountains in the southeast of Ireland.

Die Grafschaft gliedert sich landschaftlich in die Wicklow Mountains und eine Küstenebene mit einigen schönen Stränden.
Search
Sorry, the section does not exist. Please try a more general term.
Previous sections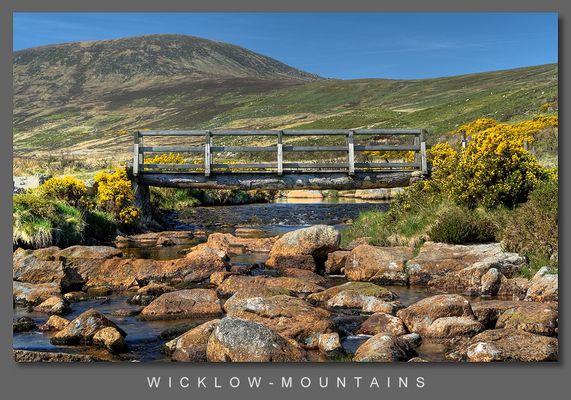 544 Photos | Page 1 by 10