Angkor Pictures & Photos
A wide selection of photos & pictures from the section Angkor - the ancient temples of cambodia can be seen here.
Travel / Asia / Southeast Asia / Cambodia / Northwest
Angkor
Angkor was the capital city of the Khmer empire for the period from the 9th century to the 15th century. Their ruins are located in jungle and farmland to the north of the Great Lake (Tonle Sap), near the city Siem Reap, Cambodia.
Angkor is a UNESCO World Heritage Site.
The temples of the Angkor area number over one thousand, ranging in scale from scattered nondescript brick piles through rice fields to the incomparably, majestically Angkor Wat. Angkor is the world\\\'s largest single religious monument, it\\\'s size is about 107 square kilometers.
Many of the temples at Angkor have been restored, and together they comprise the premier collection of examples of Khmer and Hindu architecture.
Search
Sorry, the section does not exist. Please try a more general term.
Previous sections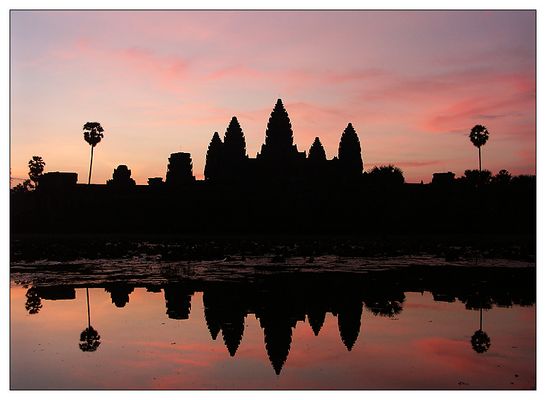 2,171 Photos | Page 1 by 37