hi

Mustafa Kaya
14.03.06, 11:08
Post 1 of 5
hi fellows

i am here in the middle of the earth and it turns around me :) but i am not alone :) i am in the community of nice people , i am in the community of fotography..

:))

cheers

MWPhoto
14.03.06, 17:15
Post 2 of 5
Welcome, Mustafa.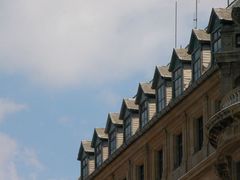 haydarpasa Mustafa Kaya

31.01.06

1



In the U.S. we don't think of this kind of architecture in Istanbul - very interesting. Perhaps you ARE in the middle of the earth. I am looking forward to more.
Ruud van der Lubben
14.03.06, 18:21
Post 3 of 5
Hello Mustafa,

Welcome from Holland !!

When
15.03.06, 00:26
Post 4 of 5
Welcome Mustafa from Seattle, Wa.
[fc-foto:5033674]


Vladimir Danilov
15.03.06, 08:37
Post 5 of 5