Ken Piros
03.12.12, 00:38
Post 1 of 16
Monthly Theme- December 2012 – "Christmas "


At the beginning of the month I will post a photo topic for the month. Anyone interested in participating can post an image in the thread to show how you depict the topic.

This month's theme will be "Christmas"

***No Nudes***

( Download the image to your FC account and post the link to the image in this thread ).

There are no prizes for the monthly theme just the fun and satisfaction of participating.

How to upload an image into the forum;
http://www.fotocommunity.com/info/How_d ... omments%3F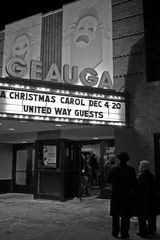 Welcome to A Christ… Ken Piros

17.12.09

6




Photo quote of the month part 2;

The problem with most of us is that we are too soft. We follow popular opinion and listen to the voices that say one thing is good while another is bad. We defer to the experts and neglect to nurture our nascent ideas. This impedes the growth of what could be some of our best ideas. We forget that while all good art is courageous and goes against the tide, it almost always starts off as small and uncertain. If we yield to the experts, abandon our own ideas, and pursue imitation rather than originality then we give up and this softens our edge. – Chris Orwig
03.12.12, 11:47
Post 2 of 16
May all your days of Advent are filled with joy and cheer !


[fc-foto:29672602]


Best wishes and Happy Holiday Season to all of you, Dolores M.
s. sabine krause
03.12.12, 22:44
Post 3 of 16
great photo quote, ken! we see so many things, look through books, learn, that sometimes it is not easy to find our own unique "photo voice", to be authentic and not try (sometimes even unconsciously) to copy something we have seen, been impressed by, loved or admired. to not be vain, to say what we feel we need to say with our pictures, to be original and and true in our work and means of expression and to learn from experts without unconsciously copying and reproducing them, to recognize our individual vision and to trust it… i think, it's the hardest thing of all!
07.12.12, 06:03
Post 4 of 16
at the village Christmas Parade

[fc-foto:29698106]

07.12.12, 23:18
Post 5 of 16
[fc-foto:29703567]


Greetings from Berlin :-)

Inez Correia Marques
09.12.12, 10:35
Post 6 of 16
thank you for the quote from Chris Orwig absolutly spot on
i will return with something for this theme
bw

Ken Piros
09.12.12, 12:50
Post 7 of 16
BGW-photo
09.12.12, 14:27
Post 8 of 16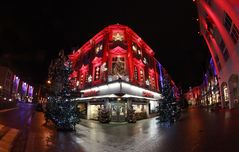 * BüroFormArt * BGW-photo

04.12.12

21



handsfree Greetings from Wolfsburg and Osnabrueck too :-)
and a happy Advent season to all of you!
cheers from
Bernd

Ken Piros
11.12.12, 13:51
Post 9 of 16
11.12.12, 17:13
Post 10 of 16

Laki K.
13.12.12, 07:52
Post 11 of 16
13.12.12, 19:45
Post 12 of 16
[fc-foto:29749296]


Happy Holiday Season
Robert Riley
13.12.12, 20:53
Post 13 of 16
18.12.12, 01:27
Post 14 of 16

Sanja Kukor
25.12.12, 13:18
Post 15 of 16
Merry Christmas to all FC members.


[fc-foto:29829005]